Established in 1988, Falcon Test Engineers have become an industry leader and we take pride in providing our clients with a high level of customer service with a strong focus on efficiency and expediency.
We are committed to providing our clients unrivaled knowledge and support throughout testing and approval processes.
Test documentation and test certificates issued by Falcon are recognized internationally.
We service clients throughout Australia and Asia.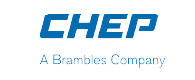 Loscam has worked with Falcon Test Engineers for over 10 years on a range of testing requirements.
We have developed a strong partnership with Falcon Test Engineers who support our business with both protocol development and engineer testing. They are both professional and responsive and Loscam is confident in recommending their services.
LOSCAM
The team at Falcon Test Engineers always provide a timely and professional service. They are always happy to provide guidance on test standard queries and the interpretation of regulations which is so helpful to cut through the 'jargon'. These factors have resulted in a rich history as a testing partner for CHEP Australia.
CHEP AUSTRALIA
We have been working with Falcon Engineering in many years for our packaging Dangerous Goods Test Certifications and they have always been there to assist us organize all the necessary documentations. The service is professional, also respond to our queries quickly and regularly they go above and beyond to meet the needs of our business.
On behalf of Bayer CropScience we would like to thank you for the exceptional service as you are always willing to assist and go the extra mile. Your efforts are much appreciated and highly valued.
BAYER CROPSCIENCE PTY LTD
It has been a pleasure dealing with the staff at Falcon Engineering and would highly recommend. They are most helpful and have always provided prompt and reliable service for DG certification and compliance.
BASF
We developed a great partnership with Falcon Test Engineers over numerous years. The Falcon team possesses significant knowledge in UN, ISO and mechanical testing.
DANIELS INTERNATIONAL (DCIPL)

About
Falcon Test Engineers